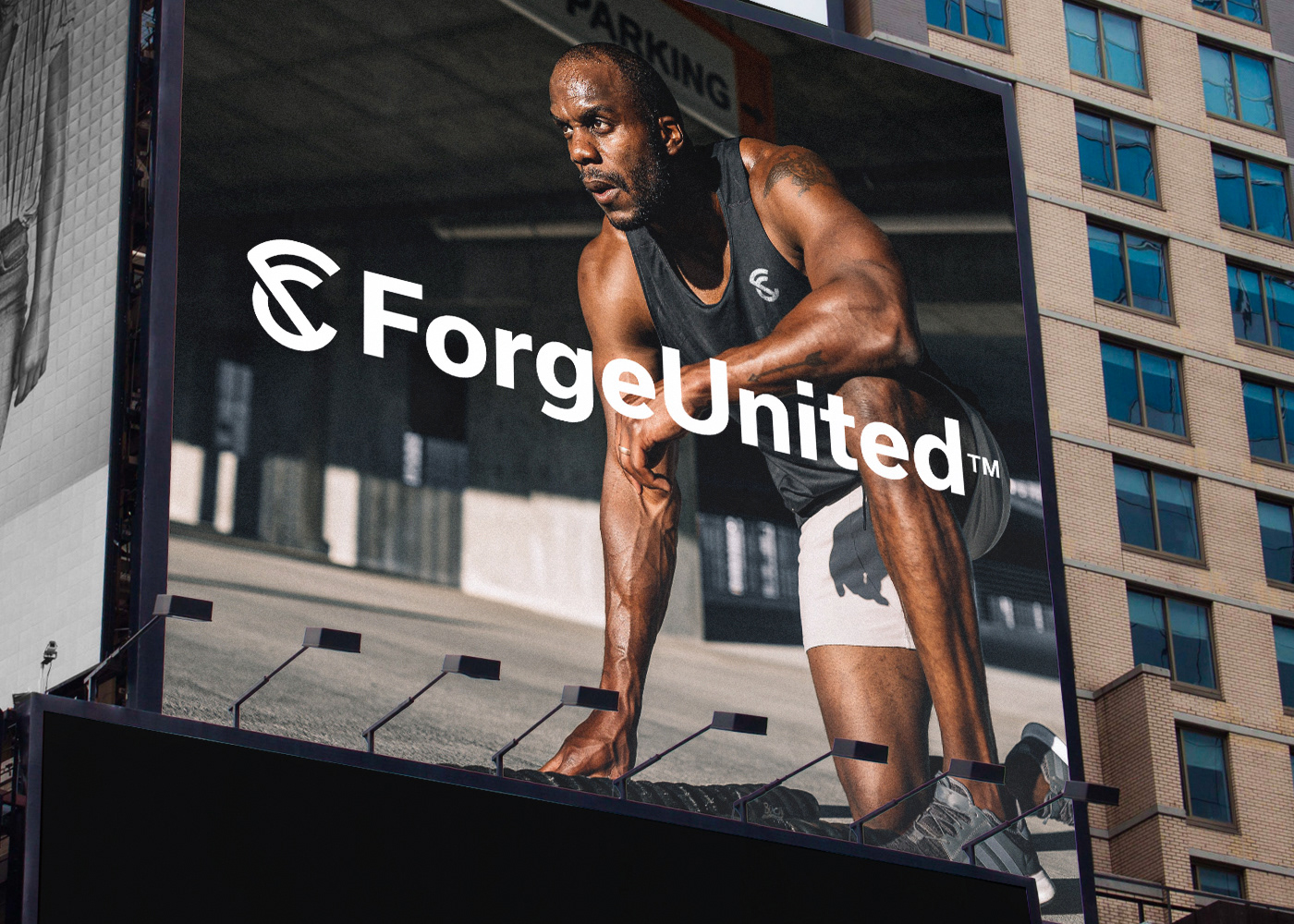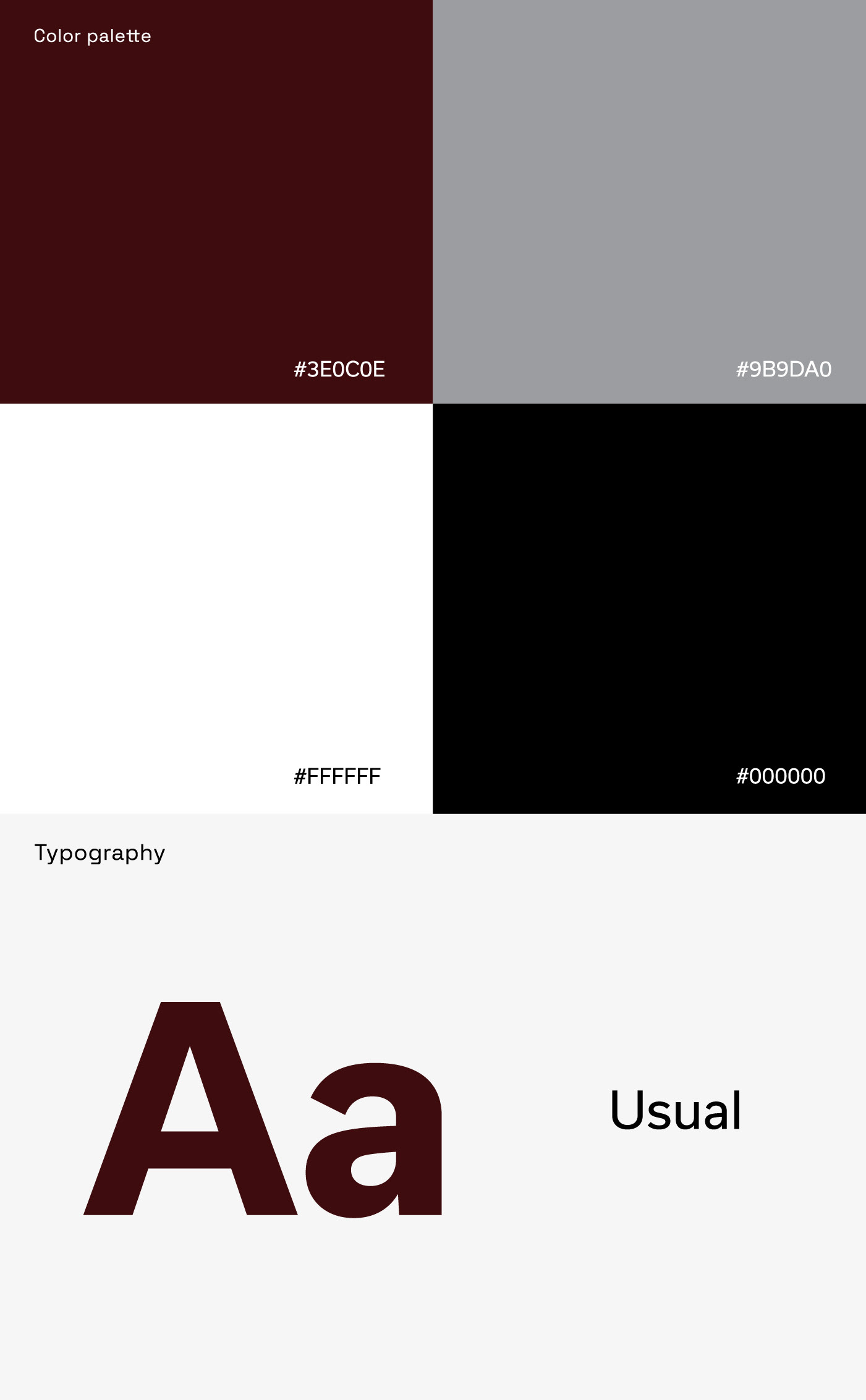 Creative Director/Designer: Thalles Borba
More connection, more

strength

.
We believe in the strength of people united for the same purpose, ForgeUnited was born to prove that the result of this connection makes the sport even stronger.
Logo:

 The symbol was thickened and the letter U was slightly rotated so as not to overlook the appearance of the kettle bell.
Colors:

 In addition to the white and black colors, two more colors were chosen to differentiate and give the brand identity. The wine color was chosen to bring the blood spectrum (thus bringing energy) in a darker tone to bring more sophistication. The gray color was chosen to bring modernity, timelessness and versatility to the company.
Typography:

The letter used in the brand is the Usual font with bold weight. With straight and sans serif shapes, it was chosen to bring strength, credibility and modernity.