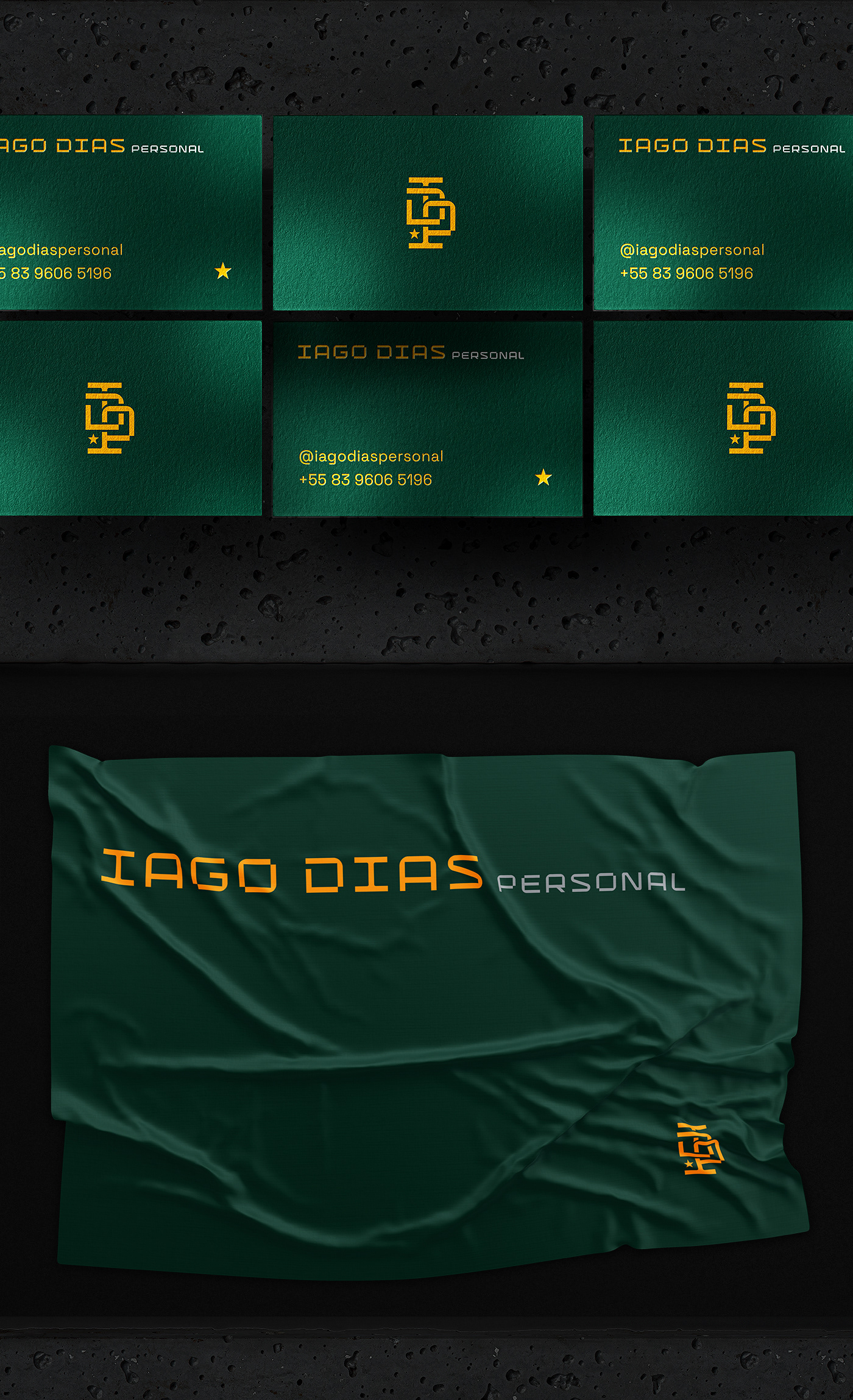 Creative Director/Designer: Thalles Borba
Focado no público A, Iago Dias é um personal trainer de alto nível que em breve estará inaugurando seu estúdio de musculação e nutrição. Pensando nisso, precisava construir uma marca alinhada a realidade de seus alunos. Depois de algumas conversas e informações fornecidas por ele, foram feitas longas pesquisas de cores, simbologia e formas para entregar uma marca que levasse o personal à um nível elevado dentro do seu mercado esportivo.
Focused on audience A, Iago Dias is a high level personal trainer who will soon be inaugurating his bodybuilding and nutrition studio. Thinking about it, he needed to build a brand in line with the reality of his students. After some conversations and information provided by him, extensive research was done on colors, symbols and shapes to deliver a brand that would take the personal to a high level within his sports market.